In one frame, the Poolside Pergola Pavilion speaks volumes about outdoor living. Its vibrant blue standing seam metal roof stands out, complementing the natural surroundings. This pavilion isn't just about looks; it's a versatile space. Whether you're lounging by the pool or enjoying a lively gathering, it provides a perfect blend of elegance and practicality.
~~~~~~~~~~~~~~~~~~~~~~~~~~
When you are planning an outdoor kitchen, or bar, or lounging area, think about having at least some of the space covered with a solid roof which protects against rain, and provides full shade! Here are some more examples for your outdoor kitchen.

Attached pavilion with outdoor kitchen and fireplace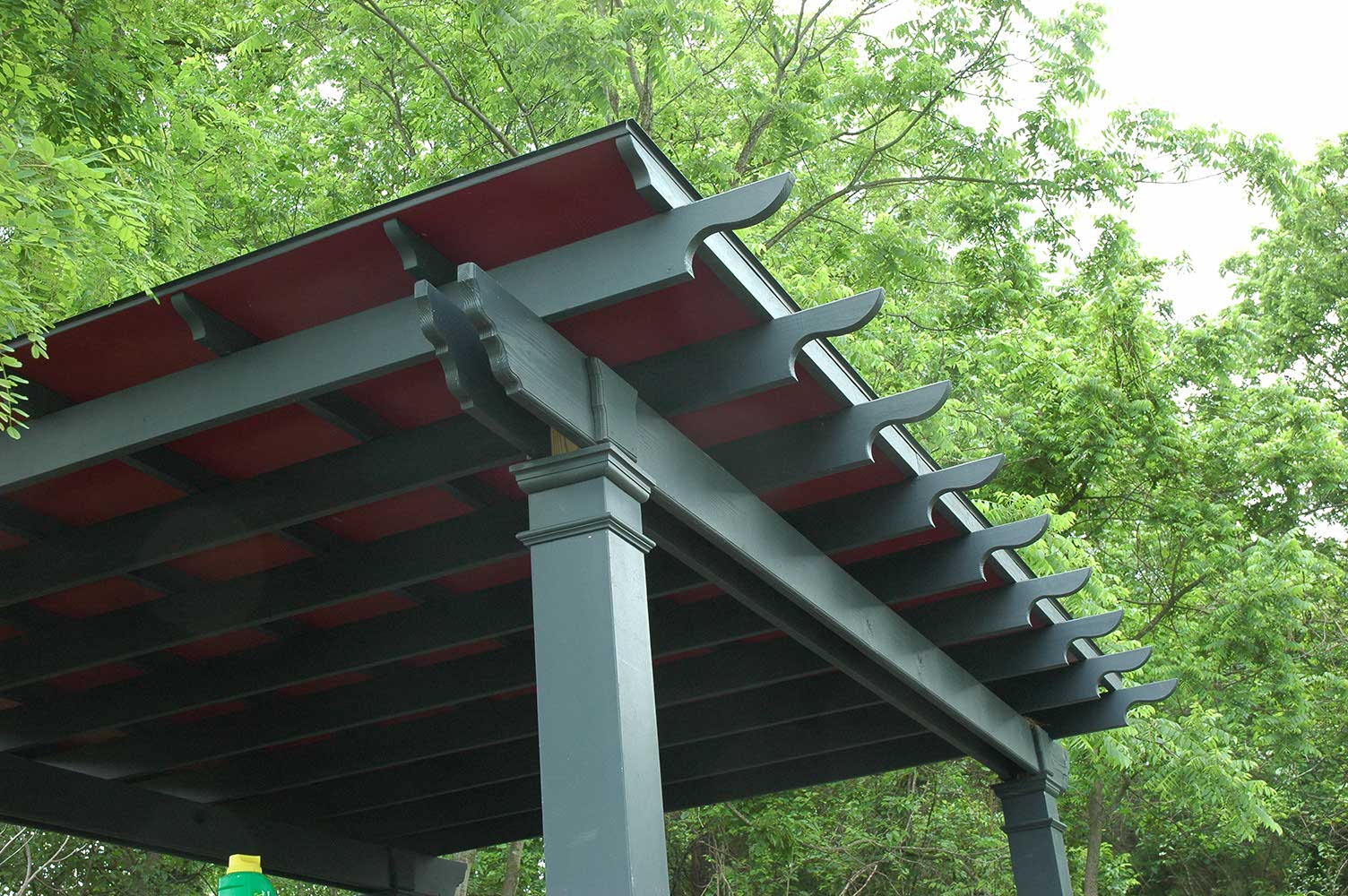 Pergola with solid roof